"It's important to care for our environment everyday , but if one day is all you need to start, then April 22 should be the beginning of a greener you!'– Earth Day Network
Making your Law Firm Greener.
Earth Day is observed annually on April 22. Celebrated since 1970, it is a day held to promote environmental awareness and calls for the protection of our planet. It has blossomed into a day to promote the importance of green energy and the reduction of pollution. Having become more eco-conscious people today galvanise policy changes particularly in the fight to solve climate change, ending plastic pollution and protecting endangered and threatened species across the globe.
We must work TOGETHER to prevent the sixth mass extinction. Recycling is one of the ways to save the environment. People often find themselves recycling at home, but are not bringing the same practices into the office. You would think that since most people spend at least 8 hours a day in the office, they would ponder on recycling everything.
Is your law firm environmentally friendly?
We at GMX believe that it is our social responsibility to give back, which is why Earth Day is important to us. We wanted to share with you the ways that you can help the environment by making your office a bit greener this year!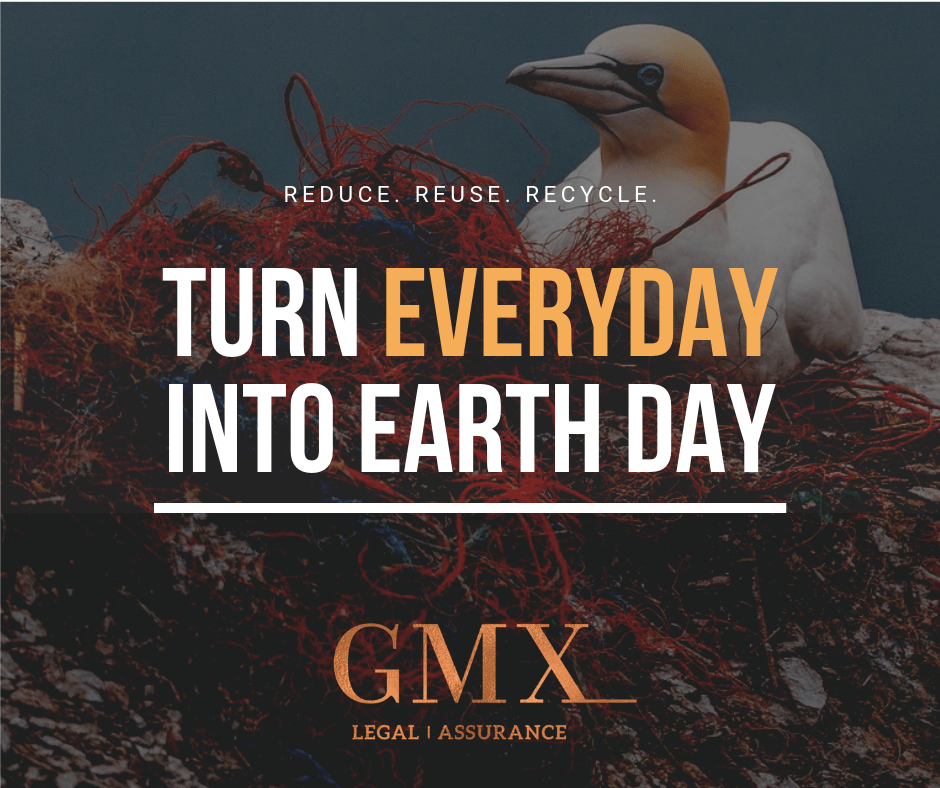 At GMX, we have taken these 3 steps. Executing these simple steps is easier than you think! All it takes is the motivation to switch to greener solutions.
1. Minimize Unnecessary Printing.
2.Reduce the number of plastic water bottles by providing a water cooler. This encourages employees to communicate more, while encouraging them to keep hydrated!
3.The last easy way to reduce your carbon footprint is to turn off office lights and all electronics at the end of the day. Reducing your electric bill is also great for the environment!