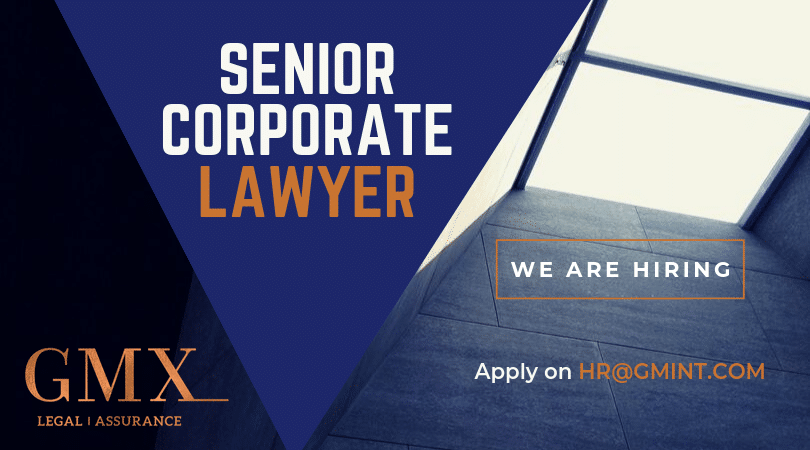 The Senior Corporate Lawyer, who will be reporting to Partners, will be working with both the firm's legal team as well as the financial services team. The successful candidate will be requested to show initiative, take on certain responsibilities within the firm, work in a multinational environment and will immediately be given the opportunity to further advance their career within the law firm.
Responsibilities:
Providing legal advice and legal opinions;
Drafting, revising, negotiating and concluding agreements;
Drafting / preparing corporate documents such as M&As, resolutions, MFSA forms, pledge agreements etc.
Assisting with all corporate ventures such as incorporation, mergers and acquisitions, share transfers and Authorisations, shareholders' agreements etc.
Liaising directly with the Malta Business Registry, Malta Financial Services Authority, Commissioner For Revenue, Malta Gaming Authority and other national and international governmental authorities;
Assisting with reporting requirements to local and overseas regulatory authorities;
Undertaking any ad hoc projects as may be required from time to time;
Provide training both in-house and to third parties in related sectors;
Requirements:
University degree in law (LL.B / LL.D); a Master's degree (LL.M) will be considered advantageous;
A minimum of 5 years of corporate law experience, whilst experience in tax law will be considered advantageous;
Excellent written and verbal communication skills in English, whilst other languages will be considered advantageous;
IT literate, with experience of Word, Excel, PowerPoint, database management and other major software applications;
Ability to deal with a multi-cultural work environment and client base;
Keen to develop his/her experience through training, qualification and continuing professional development;
Team Management Experience;
Strong interpersonal and organisational skills and ability to perform under pressure;
Experience in negotiating, drafting and closing complex commercial transactions;
Applicants are expected to take an interest in the technical aspects of the issues as they arise and are expected to take a hands-on approach.
Good to Have:
Court experience will be considered advantageous
Experience in tax, maritime and company law
Be pro-active and willing to learn further and develop skills
The chosen candidate will be given exposure to clients in different industries and jurisdictions. S/he can expect a continuous emphasis on intellectual growth and skills development.
Get in touch and let's discuss further! Send your CV on hr@gmint.com