The Malta Financial Services Authority ('MFSA') has announced[1] its partnership with the U.S. cybersecurity company CipherTrace Compliance Monitoring ('CipherTrace') in order to monitor and regulate the compliance of cryptocurrencies and virtual asset businesses licensed in Malta. As a Supervisory Technology ('SupTech') tool, CipherTrace will facilitate MFSA's management of money laundering and financing of terrorism risks associated with businesses operating in the sphere of crypto assets.
Being founded in 2015 by Silicon Valley entrepreneurs, CipherTrace sought to develop cryptocurrency and blockchain tracing and security capabilities. Its machine learning algorithms calculate and determine the levels of risk associated with suspicious transactions related to suspicious wallets and addresses. MFSA Chief Executive Officer Joseph Cuschieri explained that CipherTrace "will provide the MFSA with powerful oversight tools to automate regulatory processes and audit the risk management of virtual asset businesses that are licensed in Malta".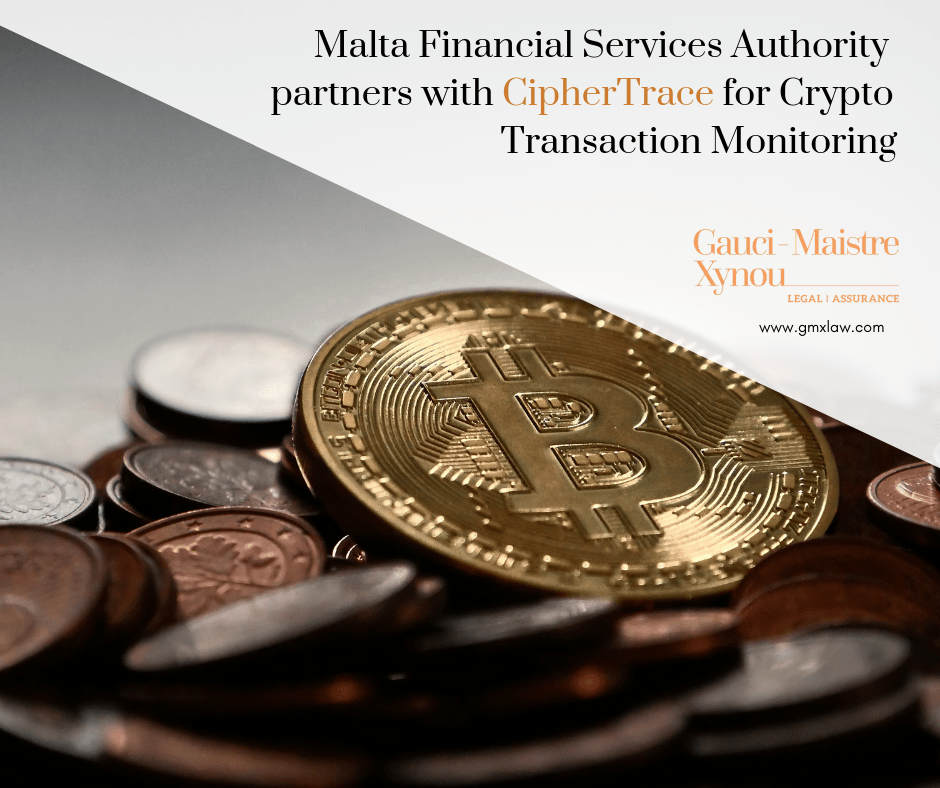 The MFSA is currently in the process of vetting applications for virtual financial asset agents (VFAs). Upon the registration of the VFAs, virtual asset businesses are expected to start submitting applications through their respective VFA to operate cryptocurrency exchanges, amongst other crypto related services.
In addition to the extensive level of due diligence which VFAs will be legally obliged to perform, CipherTrace services will enable the tracking of crypto assets flowing through virtual asset businesses. Joseph Cuschieri noted that the partnership with CipherTrace will "reduce fraud and detect transactions with illegal sources of funds".
Ultimately, the partnership between MFSA and CipherTrace may serve to instil and foster the indispensable level of trust which crypto transactions often lack, hence protecting banks, financial institutions and consumers alike.

---
[1] This was announced on 11th March 2019 via a press release:
<https://www.mfsa.com.mt/wp-content/uploads/2019/03/Press-Release-Ciphertrace-11.03.2019.pdf> accessed on 12th March 2019.