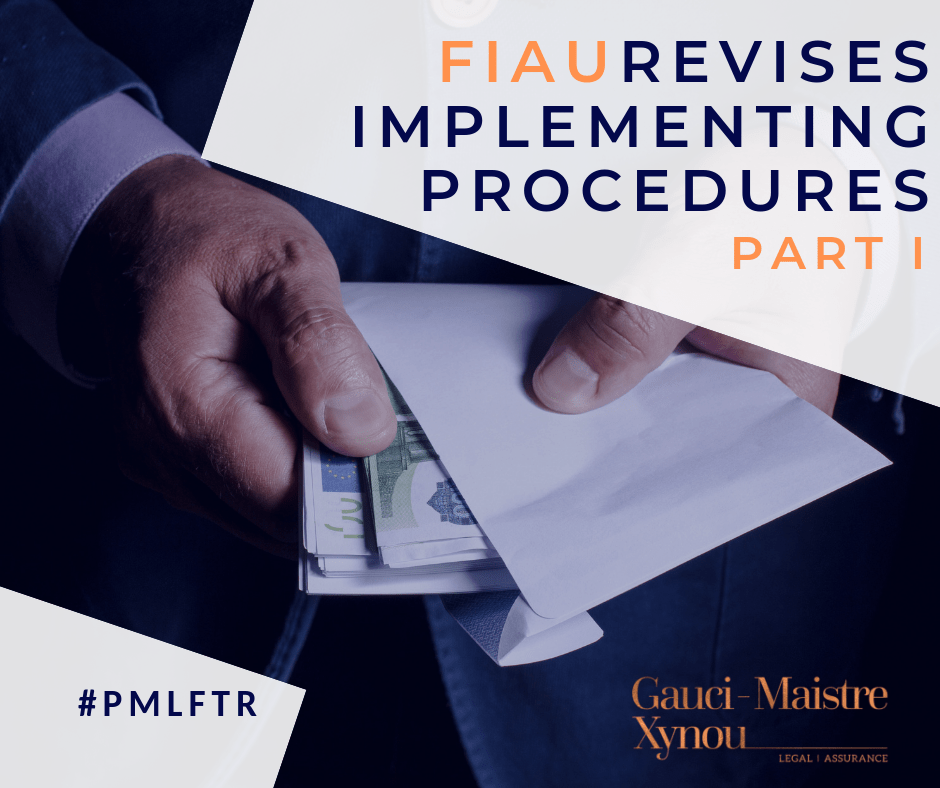 On the July 17, 2019, the Financial Intelligence Analysis Unit released a revised version of its Implementing Procedures Part I – guidelines in relation to Anti-Money Laundering Legislation effective from July 19, 2019. The guidelines aim to assist financial service providers as well as a number of professionals who meet the requirements of subject persons under the Prevention of Money Laundering and Funding of Terrorism Regulations (S.L. 373. 01) in implementing their AML/CFT obligations.




The amendments of the revised Implementing Procedures Part I are outlined as follows:
Risk Based Approach: Highlightsthe significance of the Risk Based Approach which subject persons are required to adopt, laying down detailed guidance on the carrying out of business and customer risk assessments. Given that the list of risk factors cannot be comprehensive, the FIAU notes that appreciation must be given to the nature, actives and size of the business;
Elaborates the topic regarding Virtual Financial Assets Agents;
More detailed Customer Due Diligence rules: Chapter 4 has been revamped so as to provide subject persons with a better understanding of Due Diligence obligations, emphasising on the importance of conducting appropriate and effective on-going monitoring;
Chapter 4 includes a new sub-chapter 'Sanctions screening' (no 4.11), highlighting the importance of cooperation and coordination with competent authorities;
Amendments to Chapter 8 clarify what constitutes dealing with Non-Reputable Jurisdictions and High- Risk Jurisdictions.
A new section under the number 4.11 has been added to admonish subject persons of their sanction screening, freezing assets and reporting obligations emanating from the National Interest Act.
Outsourcing: AML/CFT outsourcing rules have been further clarified in Chapter 6. For example the FIAU has listed which AML/CFT obligations may be outsourced;
In conclusion, the above updates incorporate the EU guidelines issued by its competent authorities regarding the Prevention of Money Laundering and Terrorist Financing. Moreover, the detailed Implementing Procedures help gatekeepers as subject persons to fully understand the importance of the prevention of misuse of the financial system for the purpose of money laundering.