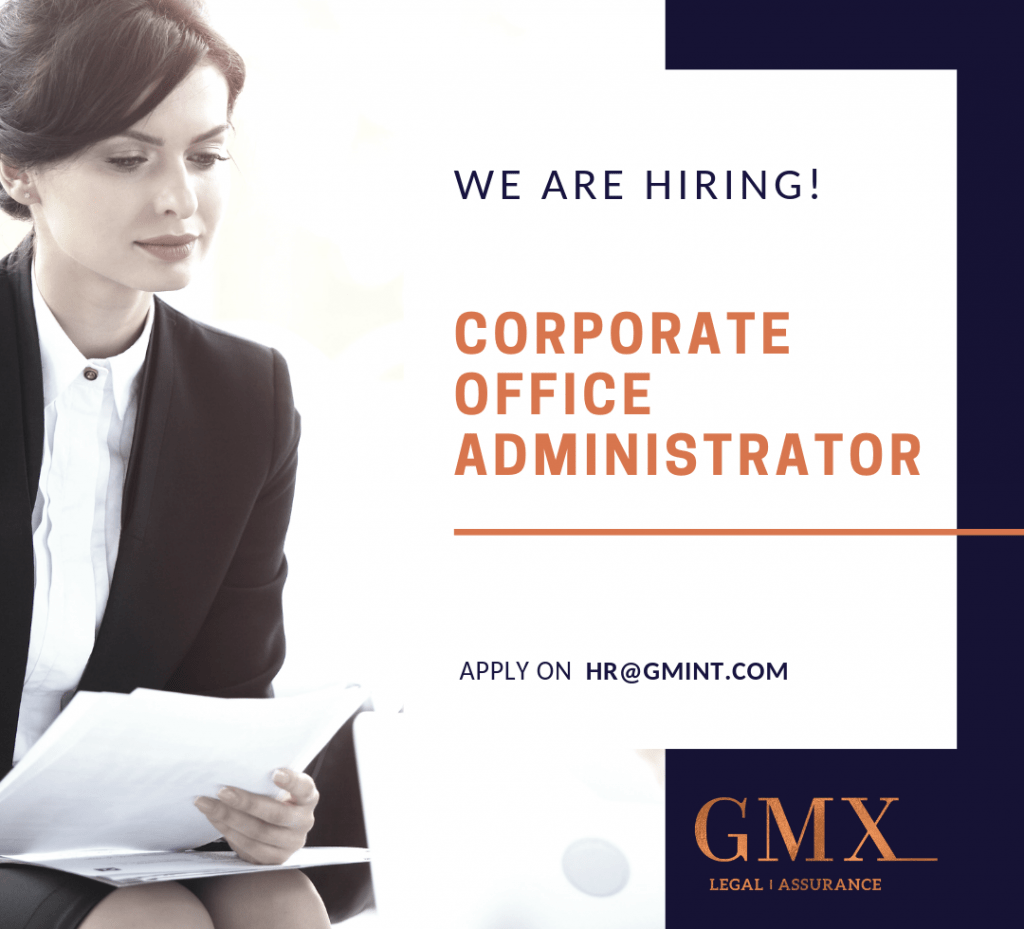 Gauci-Maistre Xynou is a boutique multi-disciplinary practice offering bespoke legal, audit and assurance services, as well as tax services to a large number of local and international clients. As Corporate Office Administrator, this is a full-time time role working Monday to Friday from 08.00AM to 17.00PM. The person would have experience in a similar role, and be of a mature disposition able to handle business requirements professionally in supporting, liaising and coordinating members of the management team, lawyers, accountants, auditors and other service providers on behalf of corporate clients.
Conversant with office routine, energetic and hardworking, the ideal candidate should have a pleasant and outgoing personality who is able to deal with requests in a timely and effective manner, while streamlining office operations.
Requirements:
Excellent written and communications skills in both English, Maltese and preferably Italian
Proficiency in MS Office applications (Word, Excel, Outlook, Powerpoint)
Excellent time management and organisational skills
Key accountabilities
Performing basic filing, and clerical duties
Photocopying and binding of documents.
Supporting the Managing Director and the management team while assisting in the day-to-day office administration and coordination;
Handling travel plans/reservations, visas, accommodation, expense reports etc.;
Handling incoming calls, emails and correspondence and assisting in the preparation of business correspondence as required;
Scheduling, coordinating meetings and updating calendars, preparing agendas and presentations and taking minutes; assisting in organising of corporate events and special projects;
Greeting visitors upon arrival and professionally handling incoming phone calls;
Responsible for HR administration, including preparing of confidential documentation for employment and onboarding, ensuring upkeep of policies and procedures, and maintaining accurate record keeping and reporting (conditions of employment, work permits, vacation leave, sick leave, time sheets, HR files, correspondence etc.);
Data inputting, processing and reconciling monthly payrolls
Collecting and distributing parcels and other mail
Liaising with suppliers
Other duties as requested by HR and other departments on a day to day basis.
Personal Criteria
Proactive and go-getting approach
Good organisational skills an ability to prioritise tasks and meet deadlines
Ability to work under minimal supervision
Good multitasker
Good interpersonal skills
Attention to detail and accuracy
Experience of office systems including Word, Outlook, Excel
Basic understanding of bookkeeping
Basic understanding of payroll
Willingness to learn through formal / informal training
The successful candidate will be offered an attractive remuneration package and the benefits of working within an expanding organisation. If you would like to join our dynamic team of professionals, please submit your resume to by sending an email together with a detailed CV to the HR Manager HR@GMINT.COM.